About
Us
Tim Norwood began his career with Sea Ray Boats, in Vonore, TN, in the early 1980s. In 1987 he started Norwood's Fiberglass while maintaining full-time employment. In February 1989, he left Sea Ray Boats to operate and manage Norwood's Fiberglass full-time. In the mid-90s, Norwood Fiberglass assisted Wetsig Yachts in Wilmington, NC with a government project building fiberglass jackets for bridge pilings. The company has also built moulds for a BankOne project for IFR of Knoxville.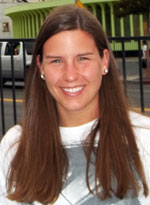 In 2011, Tim's daughter, Alesha joined the company and is now working side-by-side with her family. "Alesha is no stranger to Norwood's Fiberglass," said Tim. "She's started working with me in the shop when she was 16 — she's 25 now."
Alesha is a graduate of Johnson University, and has worked for Master Craft Boats and Yamaha Boat.
"It's nice to have her working in the family-owned business," said Tim. "She's familiar with how we do business and wants to maintain the same quality and commitment to service that our customers expect."
Norwood's Fiberglass is a fiberglass repair and fabricating company. It's services include Industrial Fiberglass Applications, Boat and Marine Fiberglass Repair, and Recreational Vehicle Fiberglass Repair.
Contact by
Mail
Norwood's Fiberglass
2455 Boyds Creek Hwy
Sevierville, TN 37876
Contact by
Phone
Phone: (865) 429-9664
Cell: (865) 850-8995